A lot of electrical problems are caused by cheap parts.  Just upgrading your guitar to better quality parts might not make it sound a lot better but it'll certainly be more reliable.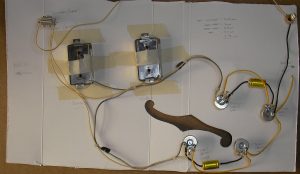 Of course a new set of pickups will transform the Guitar.  I fully recommend Radioshop Pickups.  They really are fantastic!
Click here to see some of the Radioshop pickups that I've fitted.