Not happy with the sound of your Guitar?  Why not upgrade to better pickups?  Or just different pickups?  Over the years I've changed many different pickups on lots of different guitars.  It's very much a question of personal choice and taste, how do you want the guitar to sound, the choice is almost unlimited.
These are just a few changes and upgrades I've made recently….
New Seymour Duncan "Dimebuckers"
Complete re-wire of an Epiphone Emperor….
Gibson Les Paul Custom, new Haussel pickups…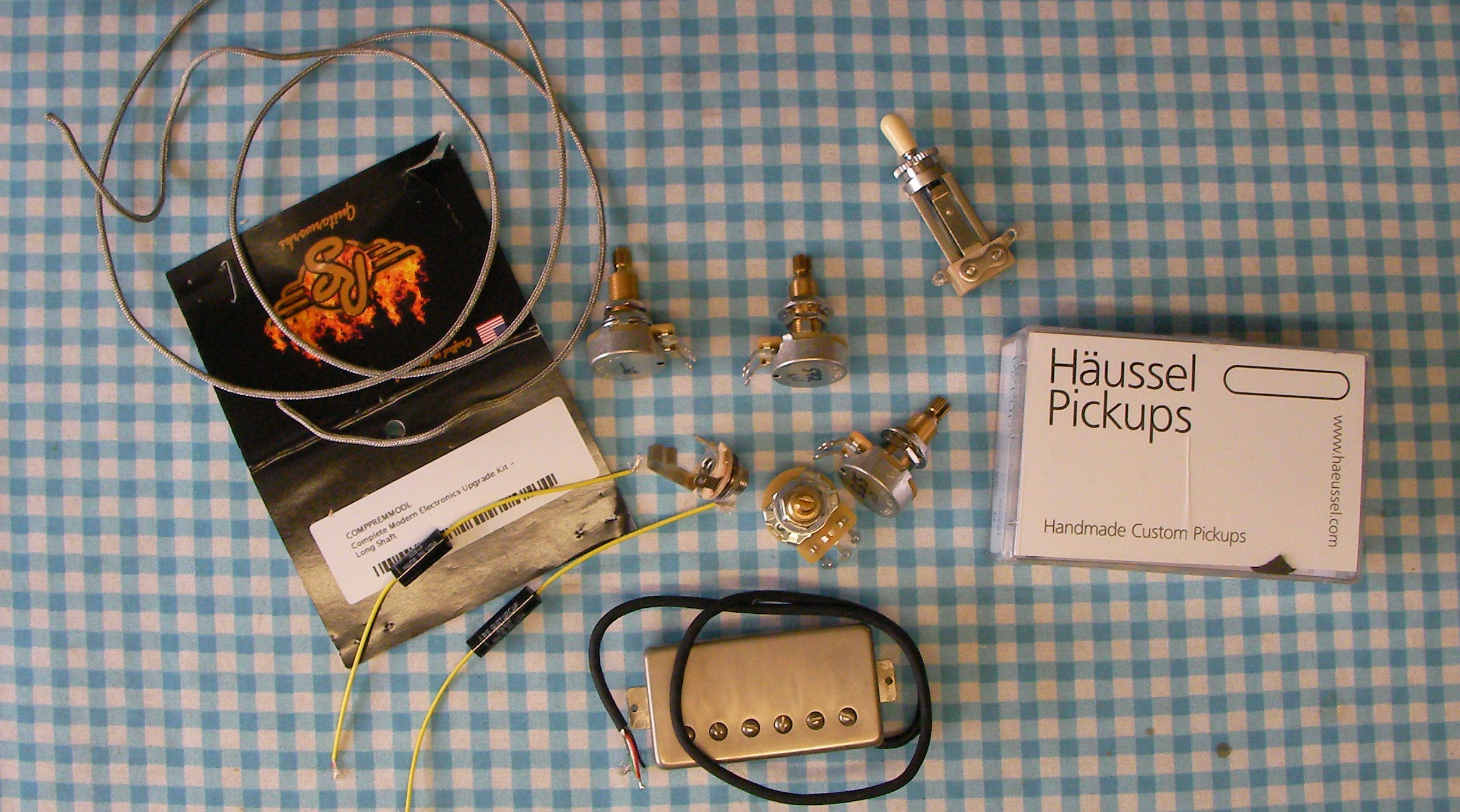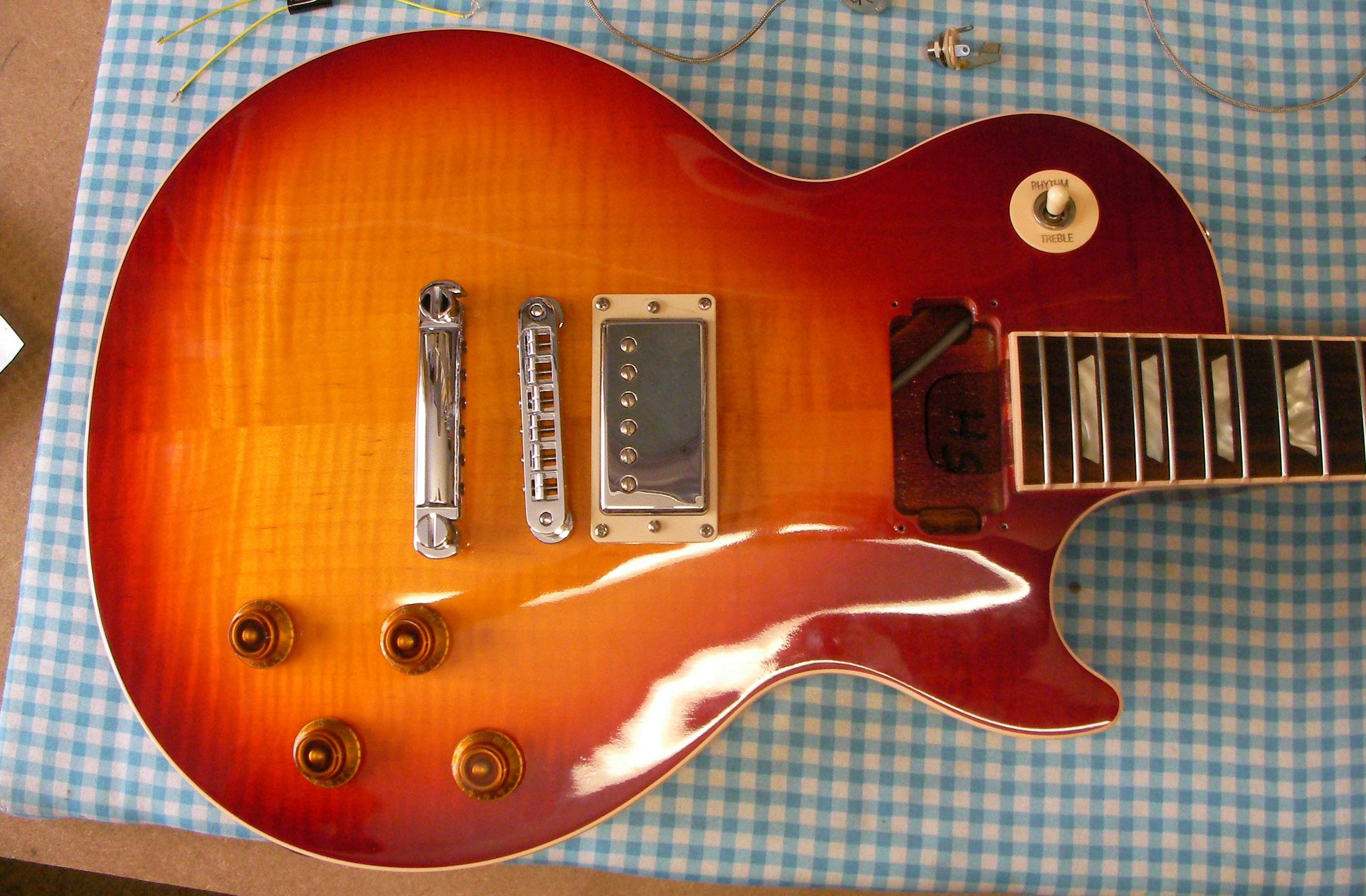 Gibson Flying-V, new pickups and re-wire….