Snakeskin Washburn.  A recent project guitar, just click on the link below to see the work I did to make this not only just a fantastic looking guitar but a great playing and sounding one too…      £600
Click here to see the guitar being built
 Custom Finish Jackson
Another project Guitar.  Started out as a average Jackson but turned into something  Very special….  £550

Click here to check out the build in step by step detail
 "RickenFaker" – or Fake Rickenbacker!
Fancy a Rickenbacker 325 or 350, how about this for about a quarter of the price!  I put a lot of work into this one, got it playing great!……
Sorry Sold…..
Click here to see the complete overhaul.
Mid 60's Fender Jaguar. In remarkable condition for a 45 year old guitar.  Frets have been dressed probably more than once but still have a bit of life left in them.  A nice collectors piece.
* Sorry Sold *
Fender 1952 Re-Issue Butterscotch Blonde Telecaster.  Really fantastic deep finish and great 50's tone.  One of the simplest but nicest Telecasters Fender produce right now.
* Sorry Sold *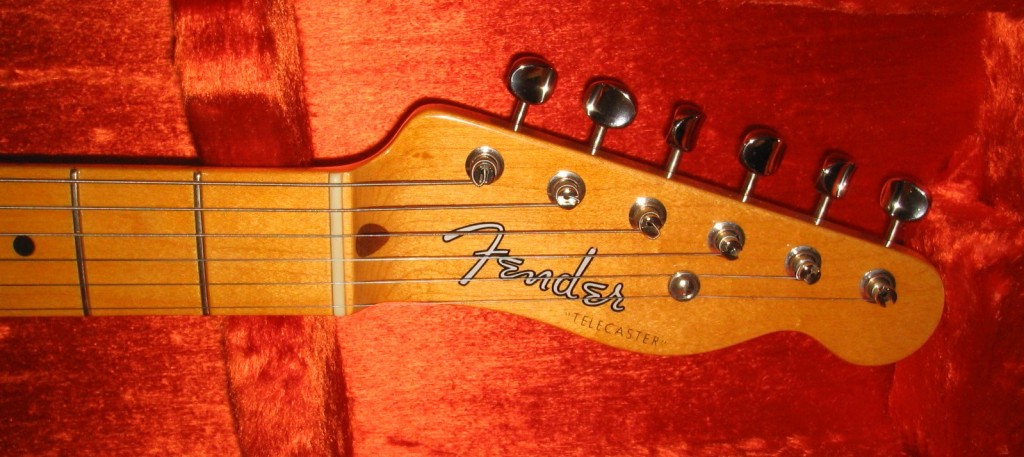 Dean Razorback, Blue Lightning.  What can I say, you either like them or you don't!  Ordinary it isn't, but what a sound thanks to the Seymour Duncans.  Floyd Rose Special and locking nut make for those really deep dives which can leave the strings flapping in the breeze!
* Sorry Sold  to Simon of "A Thousand Sins" –
http://www.athousandsins.co.uk/pages/home.html
Rickenbacker 325/12.  Very rare indeed, I've never seen another one and can't even find it listed on the Rickenbacker website.  A direct reproduction of the original made for John Lennon from the Rickenbacker Custom Shop.
* Sorry Sold *