I can undertake all kinds of repair work to your electric guitar, from a simple switch replacement to a complete re-wire.
These are just some of the repairs I have completed:
Replace a broken jack socket….
Replace a broken pickup selector switch….
Completely replacing all the wiring, including the pickups, on a 2011 Les Paul Custom….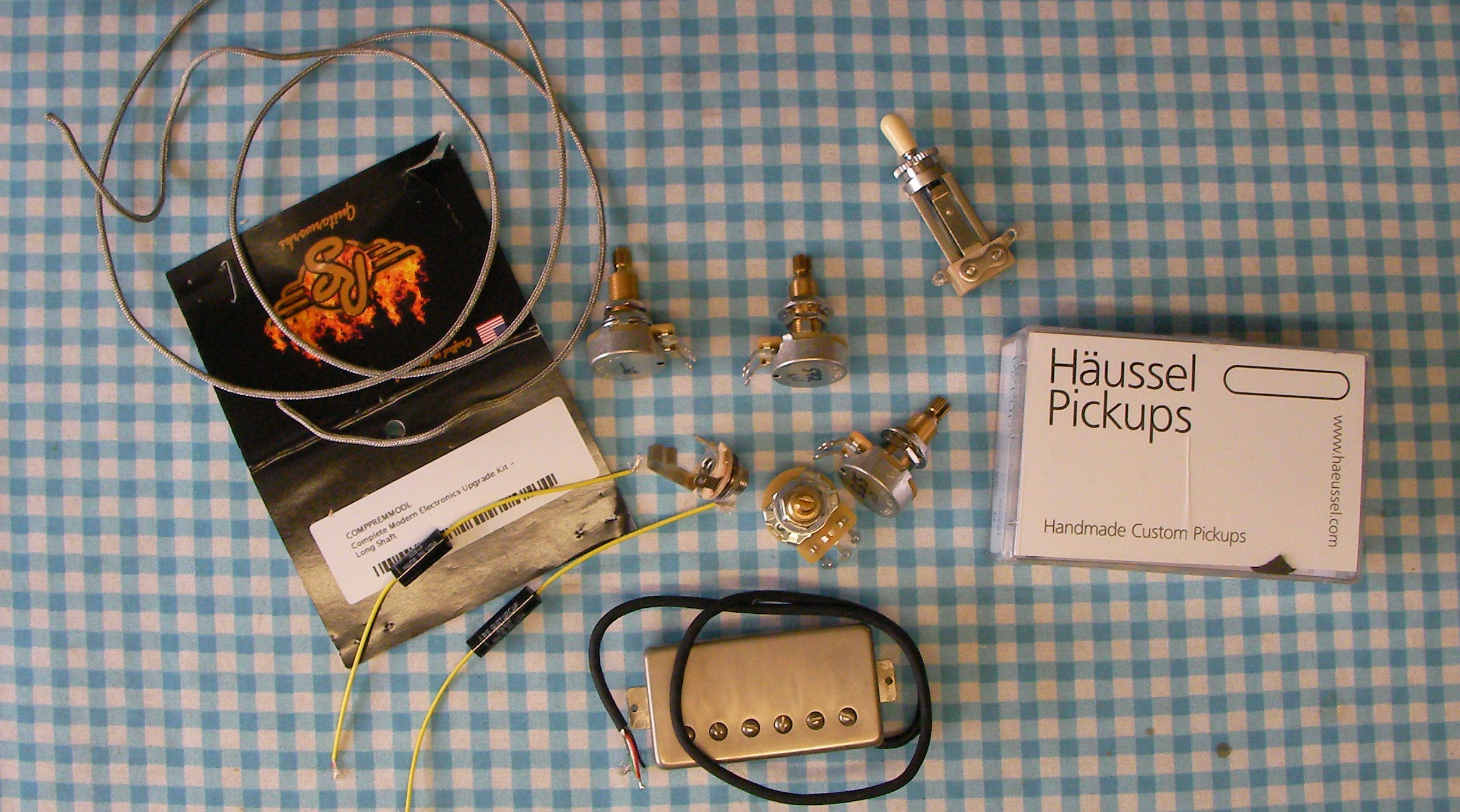 Complete re-wire of a Gibson Flying V….
Track down and clean the noisy switches and vol/tone controls on a USA Stratocaster….
Re-build from scratch the electrics for a 1960s Watkins Rapier….
Track down and cure an excessive "hum" from a USA Telecaster (a poor earth)….
Completely re-wire an Epiphone Emperor…..
               To see a run-down of my most recent repair projects click here.